Working with Odoo since 2009 in Vietnam, Jean-Charles Drubay developed a strong interest and passion for Odoo. He founded Komit in 2017 to implement Odoo with a refined methodology and a strong expertise.
With a network built on trust since 2009, Komit has benefited from fast growth thanks to past relationships. In 2018, Komit became the first Odoo gold partner in Vietnam. Komit is now a team of committed people, maintaining more than 60 Odoo projects in production. We are eager to deliver ERP projects which bring our customers great business value for a fair price.
Our vision is to grow progressively with our customers and to keep working together over multiple years. We want to focus on quality and long term relationships rather than a constant chase for new customers and new projects. This is why, since 2021, we are no longer a gold partner as we refuse to "over-push" the sales of Odoo Enterprise licenses when they are not necessary, but we remain an official Odoo partner. We believe that this vision is what customers need because ERP projects are implemented to be long lasting and evolve gradually with your business.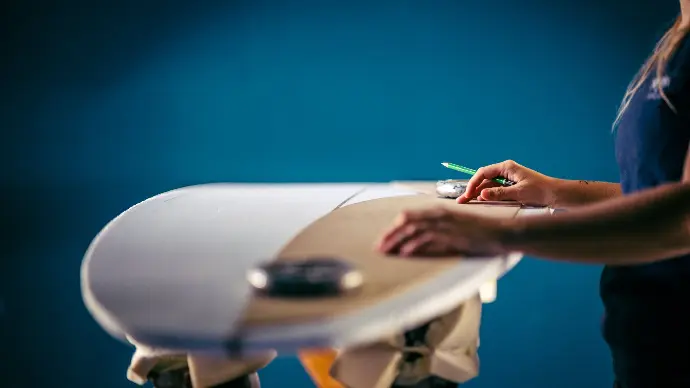 In order to support our objectives, we rely a lot on custom software applications (most of them built with Odoo) and automation. We have set up a complete system to facilitate project management with tickets, and reporting which we share with our customers. We follow and enforce best practices from Odoo Community Association when writing code thanks to continuous integration and automated tests.

Our strategy has been paying off and several Odoo partners around the world are outsourcing development to us. They trust we will understand the needs of their customers and that we will delivery high quality of code which follows standards and will be maintainable.
60+
Projects in production
Social Projects
Komit being based in Vietnam, strongly linked to the French community, and wanting to have a positive impact on the society, we are proud to support the following projects pro bono
La Boulangerie Française
https://shop.laboulangeriefrancaise.org/
La Boulangerie Française is a social enterprise selling bakery products in order to financially support a training program to vulnerable youth in Vietnam.
Since 2021, we have been working together to support several processes: E-commerce website, Customer Orders, Baking Planning, Deliveries and finally Customer Payments.
Librairie française Nam Phong

---
https://www.namphongsaigon.com/
Their prior mission has always been to support the French community and in particular the French students to acquire the French books they need for their education.
In 2023, we started working on the implementation of Odoo with E-commerce, sales, purchase, stock and accounting.

Saigon Accueil​
https://www.afvsaigon.org/ and soon https://saigonaccueil.com
This non profit organization is helping the French community in Vietnam as well as coordinating some charitable activities (helps disadvantaged hearing-impaired children in Saigon and its region).
In 2023, we started working on the implementation of Odoo with website, blog, management of sponsors, partnerships and memberships, accounting.
Previous
Next